TUEETOR CHATS with Jaren Chng of Brain-Power Mastery
Unlocking inherent potential in your brain might sound like something out of a Sci-Fi film, but it's possible with the right methods and technology. Introducing Brain-Power Mastery, a Brain Development company that combines neuroscience and engineering methods to embed Soundwave technology to aid neuron connections for all ages, is one pioneer here. Jaren Chng, Founder of Brain-Power Mastery tells us his story in this edition of TUEETORCHATS.
Hi Jaren! How did you get started in your current line of work?
I have always wanted to be an entrepreneur and when I chanced upon a product and program that helped my family members (including yourself) condition significantly, I saw that as the right signal to say Yes, let's do it!
My grassroot community involvement has also impacted me deeply to take on this business and help the needy and less fortunate people in the best way possible.
Who is a source of inspiration for you on your professional journey?
Sir Richard Branson. He once said that "My professional inspiration has no separation from my personal inspiration: it is people who will stop at nothing to make a positive difference to other people's lives. I am fortunate to come across quite a few of these game-changing people, and the desire to help (and keep up with them!) is what drives me."
What's the most helpful piece of advice you've received?
Passion is the starting engine you need to get going, but thereafter it is all about business, strategy and sustainability for the longer routes ahead.
What excites you most about your industry?
The ability to reach out to people and help them in the best possible way – it's more than just a business, it's an evolution.
How is Brain-Power Mastery standing out in the Singapore marketplace?
It's definitely new in the market but it also creates opportunities for me to meet, engage, and wow people about the technology and programs we have, altogether. I am sure reaching out to platforms like Tueetor helps. Initial sentiments suggest that we are an industry disruptor but in reality, we are a lot more than that, it's just more of embracing what is to come in the future!
What is Brain-Power Mastery best known for?
At this point of time, we are best known for our Super Intelligence Development (SID) programs. This course usually comes with 2 responses – AHA moments for the students and WOW moments for the parents!
In recent weeks, our mental wellness products/programs created a buzz within the community, especially in the silver generation who typically prefers non-invasive solutions. Through 30 minutes of relaxation and soundwave embedded music therapy, you gain a whole lot by doing nothing at all.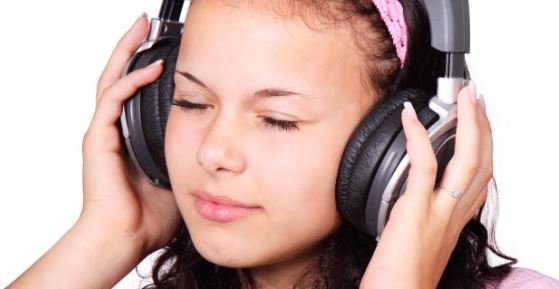 Which part of your work brings you the greatest fulfilment?
When my students/graduates hone the techniques I've taught them, and apply them into their day to day lives, seeing the improvements and the bigger and better things they achieve in return bring me satisfaction and the greatest fulfilment.
Tell us about a project you have done that you are immensely proud of.
A recent project was conducted with a private nursing home for the elderly and it brought smiles to their faces during our experiential session. Everyone loved it. We are now working with the home on mental wellness programs for both patients and staffs. They now consider me a part of their family and this is something I am immensely proud of. I will continue to reach out to associations and homes (children/elderly) to give more, back to the society.
What do you hope for each student/learner who goes through your course?
For them to enrich and unlock inherent potentials in their brain through us, and to maximize their learning capability. To also enhance their quality of life through our wellness products/programs, where striking a balance is not just by saying but taking action too with Brain-Power Mastery.
Share a story about a student/learner and their progression through your course.
We just started our class in January and have collated some informal feedbacks from both parents and students till date below,
Parents – My son now teaches me how to look at things differently after just a month into the program, in the past we didn't have much communication before and it's a pleasant surprise for us.
Student – Teacher talks to me like a friend and I feel very relaxed in class unlike tuitions. It's a very open conversation that I enjoy a lot, to unlearn and learn is very refreshing to me.
Here are some of my corporate client's initial sentiments,
I like the de-stress program where you truly encourage mental wellness of all our employees, this is really the care that we want to see from our employers!
It is very interesting insight for me because all corporate programs are related to execution of work but this teaches you the HOW to be productive and effective at your work, nice!
Never knew about our brain and all this neuroscience facts that could make a difference in our corporate career!
A pre-school principal after using our toddler sleep aid kit for close to a month,
"Thank you Mr Jaren for introducing this great product to my centre, after close to a month of using the kit, we notice that kids are liking the product and music that they request for it to be louder to allow them to sleep better, it calms down previously active kids that refuses to sleep but they are now slowly getting to sleep and in fact some didnt want to wake up once asleep and that is a good problem for us to have. My teachers are also feeling more refreshed to complete the afternoon and evening sessions.
We are now looking at more solutions and well-being programs from Mr Jaren to continue improve the wellness of both teachers and students. Highly recommended!"
What is one book/movie/show that has changed your perspective of work/business/life?
Mindset by Carol Dweck.
There are two mindsets. Fixed mindset and growth mindset. This book will open a whole new world for your growth potential.
Is there a quote that you live by?
To achieve goals you've never achieved before, you need to start doing things you've never done before.

Stephen Covey
If you could, what is one piece of advice that you'd give to your younger self?
Don't crack under pressure, just be yourself and authenticity speaks volumes!
Tell us something new that your business is currently working on.
We are focusing on Adulthood and Silver Generation outreach at the moment. Many of us are facing stress, sleep disorders and even other underlying medical conditions that go undetected till later stages in life. This is something that deserves some attention. We strived and worked hard for most part of our lives so we can provide comfort for the next generation but we tend to forget about our own wellbeing. Taking care of ourselves is equally as important as the next generation. Sign up for our regular preview sessions to find out more about us and our techniques.
What are some upcoming plans for Brain-Power Mastery?
There are 101 things to roll out in a very exciting 2020 and I am sure this is just the start so stay tuned for more updates and developments. Please visit us at our website and subscribe to our mailing list at the bottom of our page. Do like our Facebook page and follow us on Instagram or join our Telegram channel too. Alternatively, you can also drop us an email or call 98466681 for further queries.
Sign up for Brain-Power Mastery's courses on Coursaver now!