Happy International Women's Day (IWD) 2020!
The annual IWD falls on the 8th of March and is globally marked as a day for 'celebrating the social, economic, cultural and political achievements of women', as per the official IWD website. This includes lauding women that have pushed the envelope and forged new frontiers in work, life, and family, who have been historically looked over in favour of men. If you Google '#IWD2020', you'll see a plethora of features talking about outstanding women who inspire us to strive for more.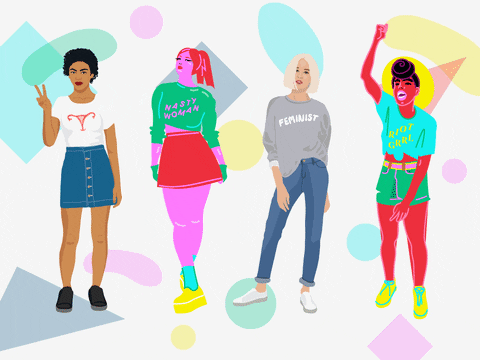 Each IWD also has a theme that looks at a specific issue for the year and aims to bring attention and raise funds. This year, the IWD2020 theme is #EachforEqual , focusing on bringing gender equality to the boardroom, government, media, education, and more.
In the spirit of IWD2020, we decided to take a closer look at the formal education industry in Singapore.
Formal Education for Women in Singapore
You might have heard the ancient proverb often attributed to Ghanian teacher Dr. James Emman Kwegyir Aggrey:
"If you educate a man you simply educate an individual, but if you educate a woman, you educate a whole nation."
This was originally spoken in the early 1920s to push for a co-educational institute in Ghana, and has subsequently been widely used to note the significance of equal education for men and women.
In Singapore, women have been heavily encouraged to go to school ever since our country declared its independence in 1965. Women who study and then subsequently go to work can contribute equally to the economy; By 2010, women's literacy rate had jumped to 93.8%, a huge increase from 34% in 1957. The female labour force participation rate (FLFPR) has also almost tripled from 21.6% in 1957, to 61.1% in 2019.
When looking at the education industry, though, we want to take this one step further: how many of our educators now are female? An article in The New Paper back in 2017 said that more than 80% of primary school teachers were female; how does this apply to the current education system, and is there a difference between educators of different levels, schools, and ages?
Female Educators in Singapore
Okay, let's answer the main question right off the bat:
Across all sectors of formal education, the percentage of teachers who identify as female is a whopping 71.46%.
The chart below breaks it down across the different levels, occupations, and more:
Even with just a cursory look, you can see that women are impressively overrepresented in all levels of formal education; from teacher, to vice-principal, to the principal, there's always more women than men. Vice-principals have the smallest gender gap, with only a 59%-41% split between females and men.
In terms of primary school teachers, the aforementioned 80% of female teachers has dropped slightly; over the last 2 years, the percentage of female teachers has dropped to 71.5%. Overall, taking into consideration the school type, occupation level, etc, the percentage of female teachers still ranks at 71.17%.
This number makes an even bigger impact when you add in the number of years of service:
You can see that from the beginning (0-4 years of service), there's a higher number (69.4%) of females joining the education industry across Primary, Secondary, JC levels. By the time you get to the veterans with more than 30 years of service, that gap has widened to a jaw-dropping 84.1%. Women also join earlier, with 133 out of 135 total teachers aged 24 and below being female, and stay longer, as they still make up 74.6% of teachers aged 55 years and above.
What all these numbers show is that:
71.46% of teachers are women, while 59% of vice-principals are women
More women join the education industry in general than men
Women join the education industry earlier, and stay longer
IWD 2020 – Thank Your Teachers
So, why do all these numbers matter? Well, in the Singapore system, the education industry, especially the formal education industry, is not known for its particularly high median income. In fact, when you take into consideration the median hours worked, combined with a salary of about US$32,000 to US$57,000 per year, you find out that teachers are, as often mentioned, overworked and underpaid.
All articles that mention salary in Singapore speak about education generally being a lower-paying industry. Couple that with the estimated 6-7% less that women in education earn as compared to men, and you're left with one conclusion:
Your educators, most of whom are female, are working their hardest to nurture the next generation of students, while being underpaid for their roles.
This IWD, join us in showing appreciation for the women who have quite literally raised us, and give thanks to the educators in Singapore.
Psst: You could also sign up for classes offered by educators on our Tueetor and Coursaver platform, where they get to set their own rates and hours!