Trick Or Treat! No-Fuss Activities For All Ages This Halloween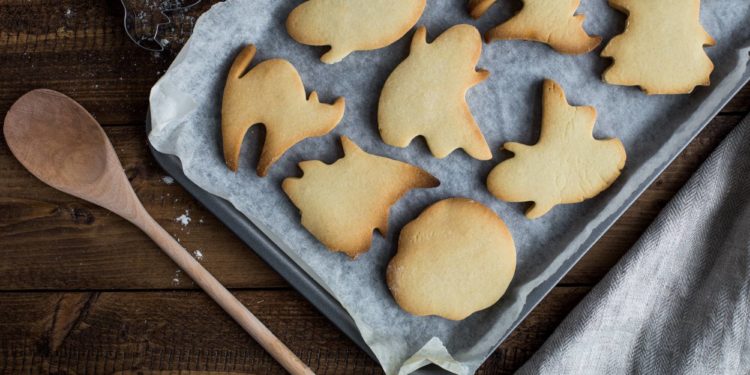 Despite the title, Halloween doesn't only consist of children trick-or-treating in costume. There are many other events that can satisfy the same ghoulish intent of Halloween, without requiring the need of a costume.
Of course, you could also go to the popular Halloween Horror Nights at Universal Studios Sentosa (USS). But what if you want something more unique? This coming October 31st, take a page from our list below.
Getting Caught With Friends At the Singapore Repertory Theatre (SRT)
A dissident artist. A captive audience. Is it an exhibition, a performance, an installation, or a party?
'Caught' is a socially immersive experience created by the Singapore Repertory Theatre (SRT) in collaboration with performance artist Lin Bo, with text created by OBIE award-winner Christopher Chen. While it's not the scariest Halloween experience, 'Caught' does consist of mystery, paradoxical ideas of truth and fiction, and is bound to make you rethink some provide an entrancing experience for you and your friends.
In fact, SRT has a special promotion for friends: If you buy 5 or more tickets, you'll get one complimentary ticket! Buy tickets at SRT here.
Netflix And Scream With Your Other Half
If you're not into matching Halloween outfits with your other half, why not watch a scary movie marathon at home instead?
Netflix has an entire catalogue of horror films and TV series, and there's no better time to binge watch them than Halloween night. Grab your other half, turn off the lights, and snuggle up on the sofa to some of these great films:
The Shining (1980) – One of the greatest horror films ever made
Scream (1996) – The slasher flick that inspired a million copycats
Shutter (2004) – One of the most popular Thai supernatural horror films of all time
The Host (2006) – The critically-acclaimed South Korean monster film
The Conjuring (2013) – The smash hit that made paranormal investigators interesting
Don't Breathe (2016) – The cult home-invasion thriller with a killer twist
Get Out (2017) – A breath-taking new horror classic
Halloween Treats For The Family
According to a 2017 survey by the National Retail Federation, Americans spend an average of US$16.45 (S$22.80) per person on candy for Halloween. While Halloween isn't as big in Singapore, it can still result in an intense amount of candy-shopping in an attempt to satisfy your children.
Instead of buying Halloween sweets, then, why not bake your own Halloween treats?
A family baking class is a sweet way to spend time with your children, as they'll get to learn a new skill – helping out in the kitchen! At the same time, they'll have adequate supervision from both you and the instructor.
At Genius R Us, for example, you can take part in their 'October Bakeout Halloween Oreo Cake' workshop, held over the coming week! In this 2-hour baking class, all ingredients will be provided, and the course instructors will lead your family through a hands-on baking class!
Check out Coursaver and gain access to up to 50% off the hottest courses now!