5 Easy Ways You Can Save The Environment Now
With the first Singapore Climate Rally taking place this year, environmental sustainability as a social issue has finally broken into the public consciousness. While there have been exhibitions highlighting sustainability, such as the [Not So] Convenience Store at Temasek Shophouse, as well as a recently-launched initiative by NTUC FairPrice to charge for plastic bags, Singaporeans have yet to completely embrace recycling and reusables.
And while we could spend hours discussing how much waste Singapore produces (which is…a lot), here are instead 5 ways you can currently start saving the environment while still having fun.
1.Recycle what you have
Singapore is particularly weak at recycling, especially when it comes to plastics. Plastic takeaway containers are still the norm when it comes to hawker takeaway food, and food waste cannot be recycled in the blue recycling bins as it contaminates other recyclables. All food containers are hence usually thrown away immediately after the food inside is consumed.
However, did you know that you can reuse the plastic takeaway containers your food comes in? Most takeaway containers for hot foods are rated PP (polypropylene plastic), which are suitable for reuse. There is no evidence that they will leach toxic chemicals over time, so you could start by washing out the takeaway container from today's lunch, leaving it in the office, and then reusing it for tomorrow's lunch.
Why not start a team-wide initiative to count the number of takeaway containers each person uses in a week? You can then run a fun challenge getting everyone to halve that number!
However, one thing you shouldn't reuse: plastic water bottles. These are made of polyethylene terephthalate (PET or PETE), and are meant only for single-use. While research has shown that they are generally safe to reuse, any exposure to high temperatures (which in Singapore could simply mean leaving it out in the sun for a few hours) might cause the plastic to leach toxic chemicals.
2.Use reusable containers or bottles
If you want to reduce the amount of water bottles you throw away, then, you'll need to use a bottle that's meant for reuse. This can range from durable plastic bottles that are often used for exercise, to stainless steel bottles that are very visually-appealing. Of course, which one you buy will depend on your drinking and carrying habits.
A coffee drinker? Get a cup that can handle hot drinks with ease. There are numerous brands that offer reusable coffee cups in a range of materials from glass to bamboo. Can't live without cold drinks or bubble tea? Get a bottle or large cup with an included straw to ensure that the drink will be able to handle a higher volume of liquid. You also have to keep in mind the space that a reusable container or bottle takes up. If leaving the bottle or container at your workplace isn't an option, then why not try collapsible bottles or containers? All of these items will help reduce the amount of cups you throw away.
3. Reduce Unnecessary Packaging
Another way of preserving the environment is to reduce the use of unnecessary packaging. This is easiest to fix when it comes to shopping. For example, do you really need that mountain of supermarket plastic bags that keeps piling up in your home? Or those flimsy produce bags that package your fruits and vegetables?
By replacing the supermarket plastic bags with more durable (and reusable!) tote bags and produce bags, you could immediately halve the amount of plastic you consume in a week. Have a few tote bags of different sizes with you, so that you can still separate your meat from your vegetables, and vice versa. Or make a one-time purchase of produce bags from a local brand such as The Sustainability Project, and use those to keep your fruits and vegetables.
You can even get young children involved by asking them to help, since these bags are less flimsy and hence less likely to break apart. They can also help you to pack or carry (non-perishable) items home!
4. Learn to mend your own clothes
How many pieces of clothing have you thrown away just because there was a tiny hole? Or given away because it wasn't in fashion anymore? One of the biggest contributors to global warming and environmental climate change is the apparel and footwear industry, which makes a bigger dent due to its use of non-renewable resources to churn out new products. The fact that most clothes aren't recycled, and need to be incinerated, also don't help.
An easy method to manage this would be to only purchase high-quality, well-made clothes and apparel, but that usually comes with a higher price tag which many of us cannot afford. You could also stop buying new clothes, but that seems unlikely as well. A more practical fix would hence be learning to mend or sew the items that we want. You could extend the lifecycle of your favourite t-shirt by mending small holes instead of throwing it away and buying a new piece. If you're a fan of cozy sweaters, you could also learn to make your own instead of buying one!
Check out Coursaver's Sewing and Knitting courses if you want to get started!
5. Get creative with your gifts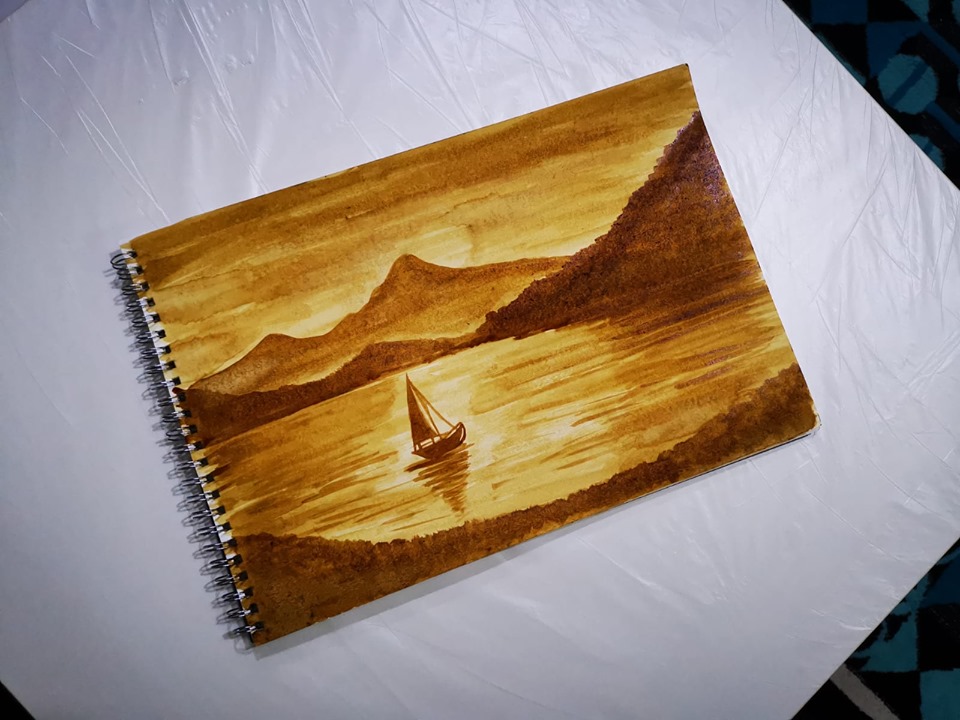 Right now, you might be looking at gifts for Christmas. Or you're preparing for a friend's bridal shower or birthday. Instead of buying a gift that they might not like, why not make a personalized gift, or share an experience with them?
From gifting a friend a pottery class, or taking part in an Art Jamming class together, there are many ways to 'Give' someone something without having to use excess wrapping paper or other resources. This also reduces the chances of the recipient not enjoying the gift, since they are involved in creating the end result!
Our Christmas Gift An Experience promotion allows you to purchase e-vouchers of $20, $50, or $80, and redeem classes of up to $220 from our partners! Click here to take part!