5 Galentine's Day Activities For Your Squad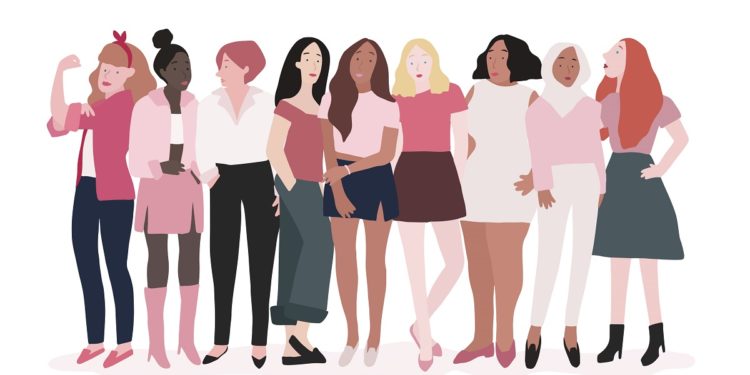 Galentine's Day falls on the 13th of February and was first conceptualised and popularized through an episode of the American TV Show Parks & Recreation. In this episode, the protagonist chooses to make the day before Valentine's Day a day for her group of female friends to share presents, eat brunch, and just hang out without all the men.
In the 10 years since it was introduced, Galentine's Day has become a tradition for 'ladies celebrating ladies' and is a fun day for women to focus on their friendships. Brands and publications such as Sephora Singapore, Style Theory, and Shape Singapore, have written about it, and in the United States, it's a pop culture phenomenon, with celebrities and brands publicising it every year.
Regardless of whether you are single, attached, married, Galentine's Day celebrates you. You don't even have to hate Valentine's Day (even though it helps in finding a party, below). Consider this a day that you can comfortably spend with your girlfriends! Below, find a list of activities that are tailored and targeted for the ladies, with discounts, promotions, and other benefits for dinners, exercise classes, clubs, and more.
Party With Other Valentine's Day Haters
This is the part where hating Valentine's Day comes in handy. There are many anti-valentine's day parties around Singapore, and in order to maximise the fun, they're held on Valentine's Day itself. In theory, they're meant to discourage the commercialisation and sappiness of Valentine's Day, but considering that these are themed nights, it might be best to take this with a pinch of salt and look for the best drinks or promos.
From Marquee Singapore Presents Soundclash I Hate V Day Special, to the ongoing Hold My Purse, It's Ladies First! night every Thursday at The Bar at 15 Stamford, to the Fat Chap X Kung Fu Girl: Anti-Valentine's Day Party, there are multiple clubs and bars that are providing free entry, discounted drinks or prolonged happy hour promos this weekend. If you want some extra motivation, Fat Chap is even providing heart-shaped pinatas for you to destroy…
Instead of Netflix-ing, Venture Out For Entertainment
It can be tempting to stay home on the couch and watch the latest episode of Singapore Social or Terrace House with your friends, but why not do something different and join in one of the multiple movie showings or comedy shows in Singapore?
Currently in cinemas, female-driven films such as the DC movie Birds of Prey (And The Fabulous Emancipation of One Harley Quinn), to comedy Like A Boss and drama Little Women are ruling the box office. Alternatively, take part in the Backyard Movie Night hosted by Wheeler's Estate, where they're showing the rom-com The Proposal. For indie films, The Projector Singapore is a trusty go-to.
If you're looking for live entertainment, there are a plethora of choices available, including hilarious comedy shows such as The Kumar Show as well as The Rishi and Sharul Show, consisting of local comedian couple Rishi Budhrani and Sharul Channa.
Instead of Queuing Up At A Bar, Craft Your Own Drinks
Do you love boba? How about cocktails? Well, if you like either (or both!), you're in luck.
Don't waste your time in the queue for Playmade or Tiger Sugar; learn how to make your own customised drinks with TeaHee Singapore, Singapore's first boba tea studio! They provide a variety of 1.5hr classes that run the gamut from classic brown sugar pearl, to cheese tea and even alcoholic boba tea.
Look out for other studios that also teach short classes on wine appreciation, making your own tea blend, or barista skills. These can be a skill that you've always wanted to pick up, but didn't have the time. This Galentine's day, make the time and learn it with your girlfriends!
P.S. If drinking isn't your thing, change this to an arts and crafts date! Sign up to make miniature clay versions of your favourite breakfast foods, for example.
Get Ripped Together In One of These Group Fitness Classes
Looking for something more active? We got you.
That class that you were all supposed to try together, that you've been putting off? It's time to do it. Strength training, for example, is generally held in a small group, which allows for more interaction between sets, but there's also a plethora of different trial classes you can join! From the most relaxing aerial yoga to the intense sweat-inducing PoundFit, there are choices for everyone, especially online.
Of course, if you're already signed up for a fitness class or class pass with your friends, don't waste it! The amount you saved on the Pilates class pack won't kick in if you don't actually attend the classes. Some gyms or studios encourage you to bring a friend, so call ahead and inquire about trial classes for friends, referral discounts, and more!
Find The Best Themed Dinners For Your Group
In the end, if all fails, or if your group is comprised of foodies, there's always a trusty meal to fall back on. This doesn't mean you just pick a random restaurant, though; where's the fun in that?
Turn up at events such as the Camp Kilo X Sidecar Sausage Buns BBQ, or enter Valhalla with theatrical dining experience company ANDSOFORTH. If you want a classically elegant experience, check out Verde Kitchen at Hilton Singapore, which uses locally-grown, organic and sustainable ingredients, or dine in the dark (yes, we said in the dark) with NOX! There's also Central Perk (F.R.I.E.N.D.S Cafe), the café inspired by the hit TV sitcom, or Pollen, situated within Gardens by the Bay.
Want to go big but don't have the disposable income to do so? Look at Chope for some lip-smacking discounts in their deals sections, or check out an event's FB page or website to see if there are any promotions! For other activities, you can look at Coursaver, where prices are always 10% cheaper than retail.
Go forth and celebrate Galentine's Day!